Harmony Northwest Chorus members find joy in performing, 
and also make lasting friendships while rehearsing and singing.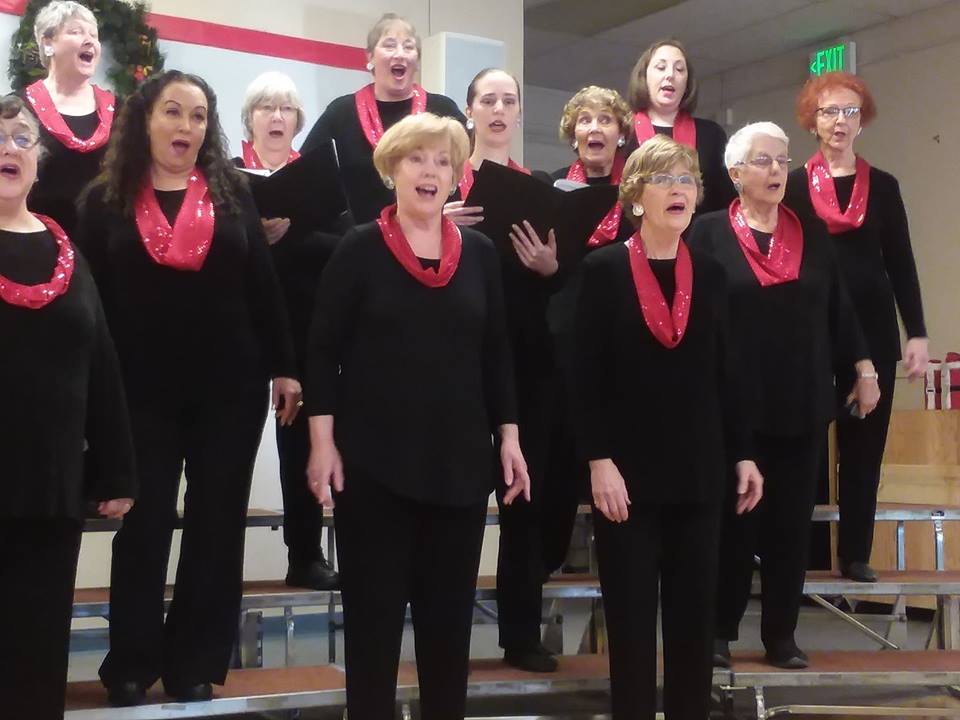 Individuals join Sweet Adelines because they like to sing. They stay because of the musical challenge, the rewards of individual achievement, the rewards of performance and the sense of belonging.
We are an organization that:
- Promotes excellence in the performance of barbershop harmony through education.
- Creates an atmosphere of camaraderie among its membership.
- Provides opportunities for individual growth.
Individuals of all ages are encouraged to attend a HNWC chorus rehearsal any Monday evening, from 6:30 to 9:00 pm, at the Mount Vernon Community Center, 1401 Cleveland Avenue, on the corner of Cleveland and Hazel (Note that we enter through the rear doors.)  We'd love to have you come and visit!
Featured Events
There are no featured events at this time! Feature some by checking the Featured Event box on the event edit screen.